Official Royal Wedding Photos Released By Clarence House (PHOTOS)
Clarence House released a trio of official royal wedding photos on Saturday morning.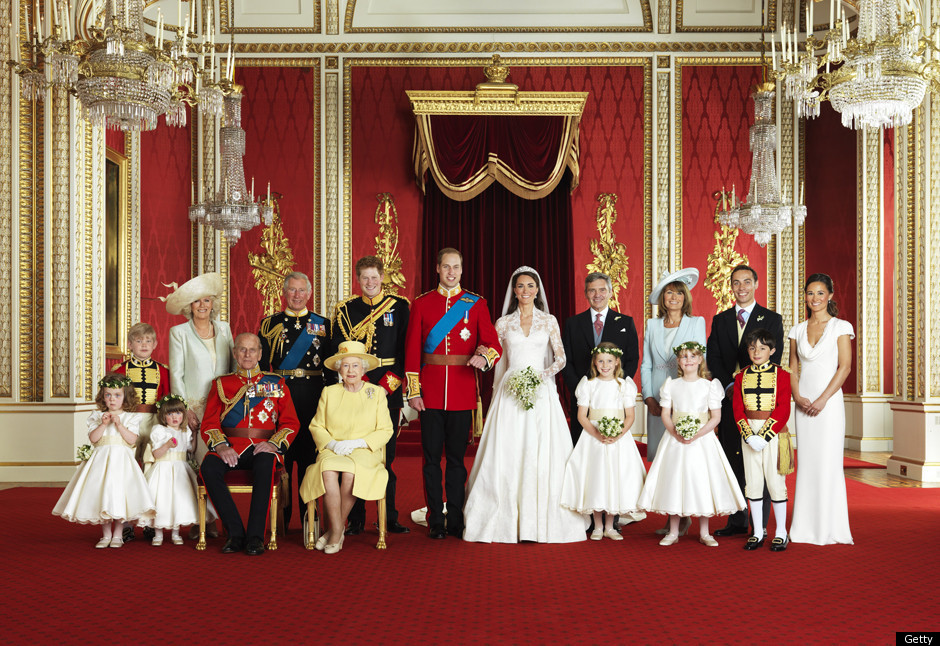 The bride and groom Prince William, Duke of Cambridge and Catherine, Duchess of Cambridge pose for an official photo with left to right): Miss Grace van Cutsem, Miss Eliza Lopes, HRH The Duke of Edinburgh, HM The Queen, The Hon. Margarita Armstrong-Jones, Lady Louise Windsor, Master William Lowther-Pinkerton. Back Row (left to right): Master Tom Pettifer, HRH Camilla, Duchess of Cornwall, Prince Charles, Prince of Wales, HRH Prince Harry of Wales, Mr Michael Middleton, Mrs Michael Middleton, Mr James Middleton, Miss Philippa Middleton, in the throne room at Buckingham Palace on April 29, 2011.
Read More…
More on Kate Middleton