Easter Sunday is the central holiday and event of the Christian calendar. Easter celebrates the resurrection of Jesus Christ following his crucifixion on Good Friday as described in the Bible's four canonical gospels. Easter Sunday also marks the end of the 40-day Lenten season when many Christians observe special regimens of fasting and prayer.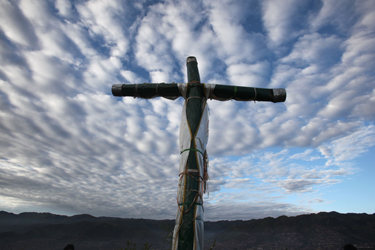 The specific date of Easter is moveable, occurring sometime in the spring months of March or April and generally falling in close proximity with the Jewish celebration of Passover.
In order to reflect on the extraordinary meaning that this occasion holds for Christians, we've collected the contributions of our HuffPost Religion bloggers who represent a wide variety of denominations and perspectives. Included here are the Presiding Bishop of the Episcopal Church, Katherine Jefferts Schori; the Presiding Bishop of the Evangelical Luther Church in America, Bishop Mark S. Hanson; author Jeffrey Small; renowned scholar of religion John Dominic Crossan; author David Lose; writer Scott Cairns; and Sister Mary Ann Walsh of the United States Conference of Catholic Bishops.